If you don't know it by now, South Korea is the epicenter of cosmetic procedures. You want to get something done? You go to South Korea to go under surgery with the best doctors in the world.
One of the many, many cosmetic procedures you can get done in South Korea the famous Tummy Tuck, also known as abdominoplasty, which will leave your abdominal area looking way flatter than before.
It's a very common cosmetic procedure in South Korea, and sometimes it gets confused with a liposuction. Although one helps reducing fat and the tummy tuck actually gets rid off skin excess.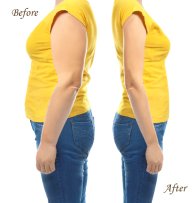 What's a tummy tuck and why you should get it done
Like we said before, a tummy tuck is a cosmetic procedure that's based around the idea of removing extra skin or loose skin that's hanging around the abdominal area, in the hopes to give back that slimmer abdomen.
It's a relative quick cosmetic procedure, it's almost non invasive and the recovery time is actually pretty quickly (You should be completely healed in three to six months).
What a tummy tuck does is taking that excess skin a lot of people have (women after a pregnancy, people that have lost massive amount of weight) and removes it, stretching the reamanings to give your abdomen its initial shape and form.
A lot of abdominoplasties come with liposuction included. They suck away the fat, and then deal with the extra skin on your body. In most cases, this skin is completely removed and your abdomen is later tighten.
All of these techniques involved in a tummy tuck is what makes your tummy look incredible after the surgery is done. Not only you get rid of fat that has been stuck to your body for year, but you also get that extra skin finally removed.
If you are currently dealing with a postpartum belly, or you finally reached your desired weight after a dramatic weight loss you can be a candidate to get this procedure done.
Honestly, it's the best (and easiest) way to finally get the body you deserve, or to get your body back to normal! Your abdomen will look amazing after this procedure, you can be completely sure about that.